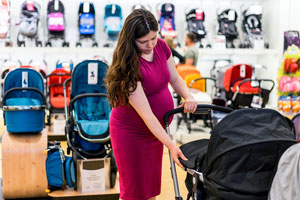 Pregnant Woman Shopping
For a Baby Carriage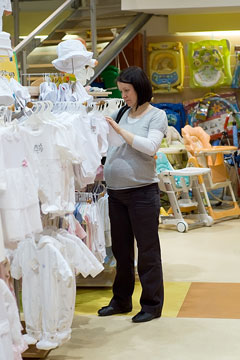 There is no such thing as a new parent who travels lightly. You wouldn't think that a tiny baby would require so many products and accessories, but guess again! From food to diapers, from furniture to strollers, from toys to car seats, the list of things that babies need can seem endless.

The arrival of a new baby is the perfect excuse for parents, grandparents, and friends to go shopping. But, thank goodness, they don't have to travel from store to store buying baby gifts and stocking up on baby necessities. Many baby stores cater to new and expectant parents by carrying everything a new baby might need under one roof.

Specialty baby shops generally offer baby nursery furniture and accessories as well as baby shower gifts and baby care supplies. Baby toys and monitors, plus related infant and toddler products, round out the items offered by these retailers. Most of these stores have baby gift registries, so new parents' preferences can be taken into consideration, making it easier for friends and relatives to shop for baby gifts.

Many baby items and nursery supplies are also available online, which is a real convenience for families with young children. In addition to the items and accessories, many online retailers feature baby care tips and articles on their websites, so parents can educate themselves while they shop. Some online baby shops even feature special sale prices or free shipping to provide additional incentives for armchair shoppers!

BabyStores.us features a convenient baby product buying guide as well as access to online baby stores, baby product suppliers, and safety information. On these websites, you will find a broad selection of baby clothing, nursery furniture, gifts, and accessories for infants and toddlers at competitive prices.
Baby Store Chains and Baby Product Dealers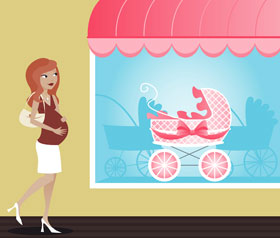 Baby Product Manufacturers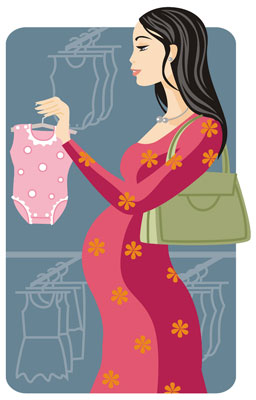 Baby Product Safety
Choosing Safe Baby Products


Choosing products for your baby can be confusing, with all the gadgets and features available. But safety is a consideration that must never be compromised when picking out your baby's products, whether you're buying, borrowing, or accepting a hand-me-down. This educational information is offered by the Nemours Foundation.
www.KidsHealth.org

The Safe Nursery


This article, published by the United States Consumer Products Safety Commission, highlights baby nursery safety issues. Baby product selection, use, and maintenance are discussed, as well as potential hazards of using these baby nursery products in a child's environment.
www.CPSC.gov/cpscpub/pubs/202.pdf
---
Copyright © Zeducorp.
All rights reserved.
About Us
.
Contact Us
.
Search
.
For your convenience, certain links will open in new windows.
Note that certain links open in new windows.
Baby Stores - Baby Shops - Baby Store Directory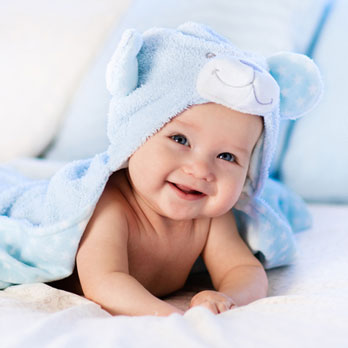 Smiling Baby in a Blue Towel